2022-05-14
JTMGE
Journal of Technology Management for Growing Economies is an Official Publication of Chitkara University.
ISSN No. Print : 0976-545X ISSN No. Online : 2456-3226
Registration No. : CHAENG/2013/51235
Periodicity : Bi-Annually
Print. : 2010 Present Online : 2010 Present
Website : www.tmg.chitkara.edu.in
Volume 12, Number 1 Apr-2021

Open Access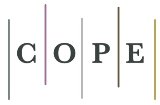 COPE Member
View Issue
No Article Processing Charges (NO APCs)
      HIGHLIGHTED ARTICLE     Open Access
A Systematic Literature Review of Malcolm Baldrige National Quality Award (MBNQA)
Setiawan and Humiras Hardi Purba   Abstract
Many organizations measure and assess organizational performance as a strategy to improve competitiveness globally, the Malcolm Baldrige National Quality Award (MBNQA) is a prestigious award regarding quality management created in the USA. This paper reviews 50 journals on MBNQA from various countries and found that about 48% of researchers use the Malcolm Baldrige Criteria for Performance Excellence (MBCfPE) approach to measure organizational performance. We also compare MBNQA with other quality awards such as the European Foundation for Quality Management (EFQM) and the Deming Prize to illustrate what criteria we can use in improving Business Excellent Models (BEM). In the future, we will combine this TQM with the development of the Industrial 4.0 era to get a new model for assessing organizational.
      In this Issue     Open Access
Impact of Environmental Performance on Financial Performance: Empirical Evidence from Indian Banking Sector
Parul Munjal and P. Malarvizhi       Open Access
Real-Time Face Mask Detection using Deep Learning
Pranad Munjal          
Do you want to publish your article in this journal?
Please visit the homepage of The JTMGE for full details on:
Indexing: ERIHPLUS, SDG Publishers Compact, Indonesia OneSearch, PKP|INDEX, ROAD, COPE
Be a Reviewer?
Periodicity of the Journal
Issue Number
Month
Issue-1 April Issue-2 October      
Other Journals of Chitkara University Publications
The journal has a distinguished worldwide reputed Advisory and Editorial Board with extensive academic qualifications, ensuring that the journal maintains high scientific standards.
It will be a matter of great prestige for us to have your esteemed Research Paper(s) in Journal of Technology Management for Growing Economies (JTMGE).
Looking forward to your esteemed research paper.
Read more about Newsletter for Journal of Technology Management for Growing Economies